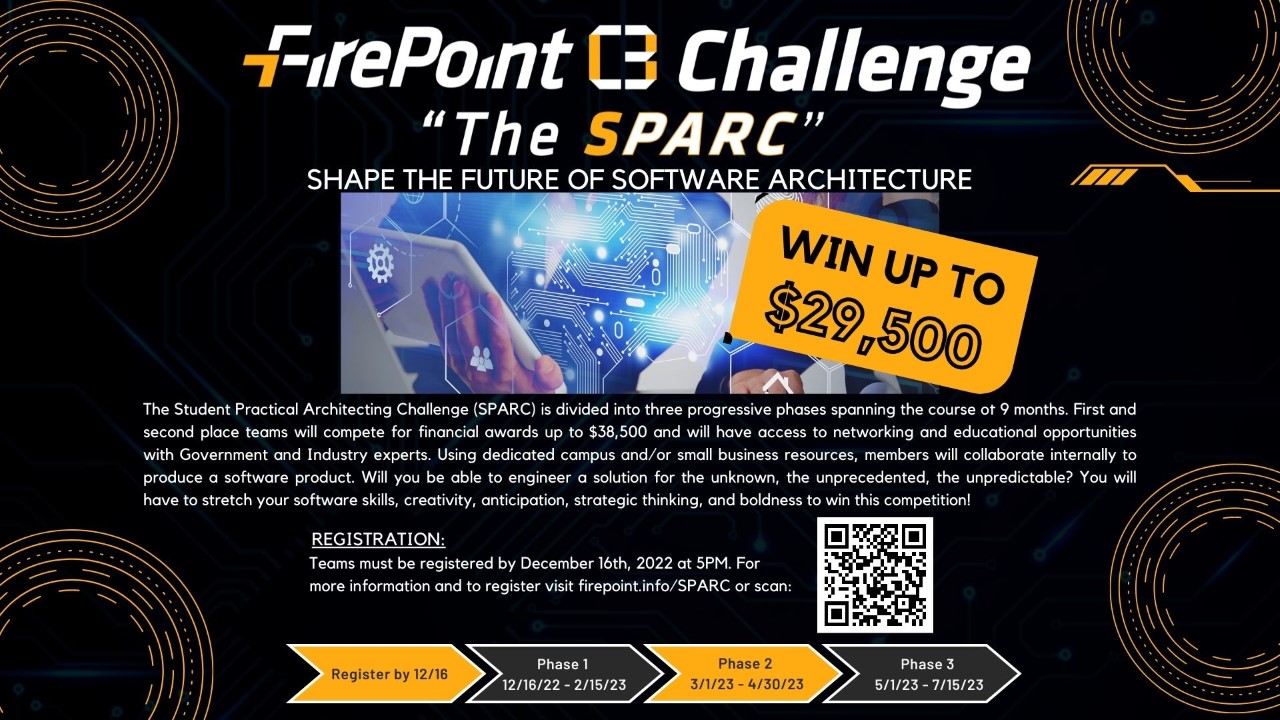 ---
Tech Hub is hosting this year's TECHpalooza on Friday, December 9th at the Museum of Discovery and Science in Ft. Lauderdale. We are taking over the entire museum for the day for a tech and innovation expo.
What do volunteers do? 
setting up the
exhibiting tables,
greeting
 people, helping navigate the venue, checking-in the attendees, supporting the sponsoring companies, helping with breaking down the tables and cleaning up.
What will volunteers get in return? FREE of cost: 1 meal, entrance to TECHpalooza, T-shirt and SWAG, opportunity to engage with leading tech companies 
To learn more about the event, 
---
---
---
---
---
---
---
Become a GCL Scholar
My name is Minjeong (Sunny) Kim, and I am the director of the GCL Scholars Program, a scholarship program run by the Girls Computing League (GCL), a 501(c)(3) non-profit organization founded in 2015. Our program provides college students identifying as racial or socioeconomic minorities in STEM with a $750 scholarship and the opportunity to teach under-resourced elementary, middle, and high school students emerging STEM topics.

We are currently organizing in-person workshops at low-income schools in Miami, and are recruiting undergraduate students to become GCL Scholars who will teach these workshops with the help of our internal team.

We would greatly appreciate it if you could share this opportunity with your students at the University of Miami. We believe that this will serve as an inspiring experience for them as they teach the underprivileged students in their area and make a visible difference in their communities. Being a part of this scholarship program will be an impactful addition to the students' resumes.

The link to the application is HERE. The application is rolling until October 21st.
 
---
Assistant Professor of Computer Science - Tenure Track


The Computer Science Department of Loyola Marymount University invites applications for a tenure-track Assistant Professor position beginning Fall 2023. Applicants are expected to have completed a Ph.D. in computer science or a related field by August 16, 2023.
More info here. 
---
CodePath.org Free Remote Courses
CodePath is a 501c(3) non-profit, increasing diversity in tech. 
56% of juniors and seniors who take a CodePath course land their first technical internship or job at companies like Amazon, Meta, Lyft and Tesla.
Cost: No-Cost
TIMELINE: 10 WEEKS (FALL 2022)
COMMITMENT: 5-10 HOURS PER WEEK

Open to all CS Undergraduate and Graduate majors/minors and related fields

Exclusive opportunity to present at CodePath Demo Day in front of peers, faculty, and industry leaders

Past judges and alumni have included Steve Huffman (Reddit CEO & Co-Founder), Alan McConnel (Head of Live Engineering at Instagram), Tina Schuchman (Director of Engineering at Facebook), and other industry leaders

Apply Today

 

- Deadline to apply is August 21.
---
Study Abroad with
iXperience
---
Customer Operations Engineer at iTradeNetwork
---
---


---

---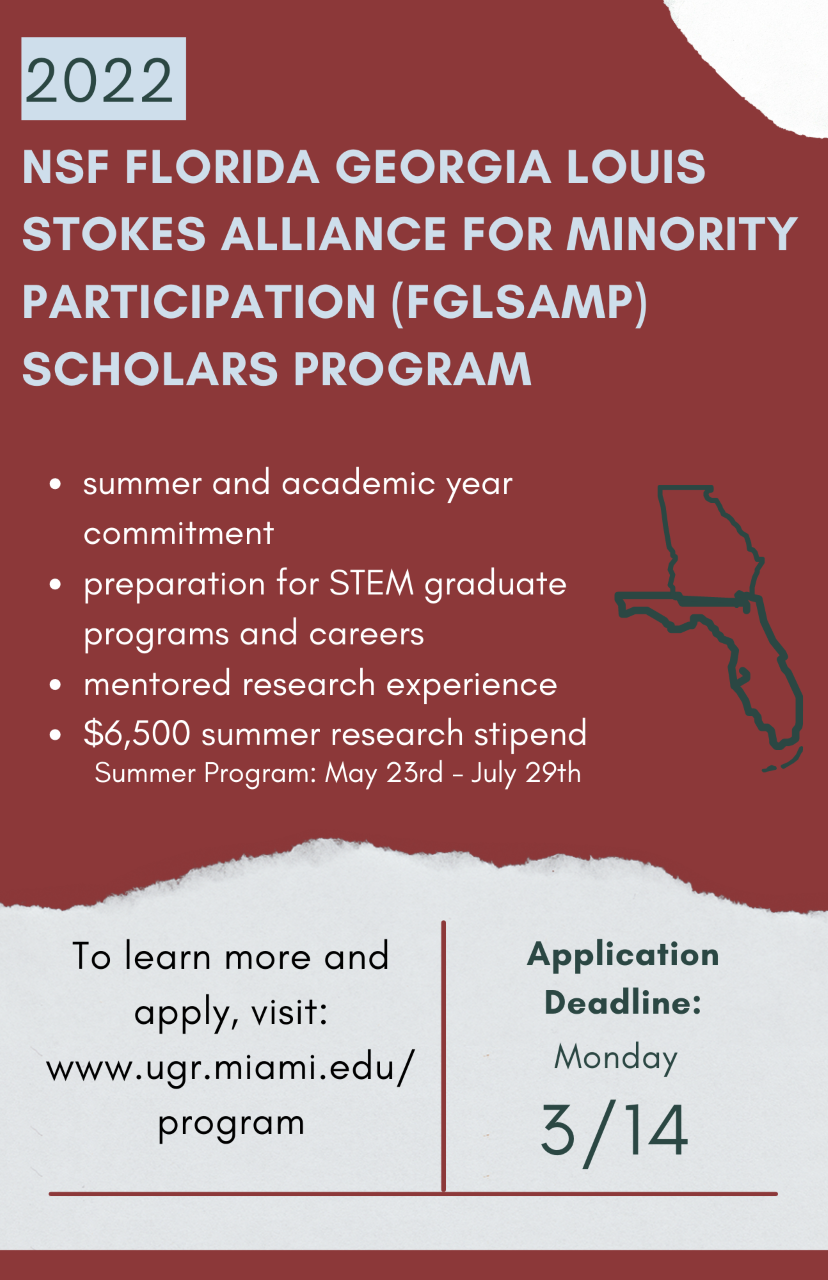 ---
---
---
 Web Development Opportunity
We will pay up to $1,000 for someone who is able to help us create our website. 
We have a Wireframe, content, logos, and layout of the website already made.
We just need someone who knows how to generate a website with all of the technical aspects that go with it. 
We would like someone who is able to create the website to look like our wireframe, rather than using a generic template such as Wix etc. 
Please call, text, or email me if you are interested! 
Thank you, 
Carson B. 
503-412-8745
cxb882@law.miami.edu
---
 XR Student Awards
The XR Student Awards are open for applications.
This is a great opportunity for any student developing their own XR application who needs funds to further their assignment, buy assets, or hire a team.
The XR awards are open to any student at the University of Miami, and the Spring 2022 deadline is March 1st.
Find out more here: https://xr.miami.edu/grants/student-xr-fund.html
---
---
---
---
---
Fortuna Startup
We are recent Stanford graduates and co-founders at Fortuna—a venture-backed startup (based in Miami) building a consumer-social platform (think GenZ-LinkedIn) by using AI to create a better hiring (and compensation) process for students and young professionals.
We are expanding our current team of 11 and are looking to fill a variety of technical and non-technical positions. Internship, part-time, and full-time roles are open, and all positions include competitive pay (and potential equity upside). 
If interested in learning more about what we are working on and/or the open roles to join our team, please email faris@fortuna.app and max@fortuna.app with your resume and sign up for a time to chat at https://calendly.com/fortunajobs. 
---
 Django Developer
DSA laboratories is a sports analytics company geared toward improving sports performance
through intelligent data analysis: https://www.sportsplayerstats.com/. We are looking for a
part time (10-20 hrs/wk; flexible; fully remote) Software Developer proficient with the Django
framework, Git, HTML, CSS, and JavaScript. Experience with the Heroku platform is a plus. The
candidate should be a college Junior or above in academic standing, demonstrate the ability to
problem solve independently, and possess strong interpersonal communication skills.
Interested parties should send an email with a brief resume containing relevant credentials to:
bobby@sportsplayerstats.com
---
Congressional Innovation Scholars Program
The Congressional Innovation Scholars fellowship program will place you among the top tech decision makers in the United States government at a time when technology is reshaping society in fundamental ways. Even if you've never considered working in government, the Congressional Innovation Scholars program will allow you to make change at the highest levels and at a scale unparalleled in the private or public sectors.

We are bridging the divide between Congress and the technology sector by placing tech savvy people like you-- an early-career technologist, including those who have recently finished, or are on track to finish a Master's program or PhD-- to work with Members of Congress and Congressional Committees. Our goals are to build capacity in Congress, train cross-sector leaders -- who can understand the challenges of government and in the technology community -- and keep Congress up to date about the latest challenges and opportunities relating to technology.
Find more information here: https://www.techcongress.io/congressional-innovation-scholars-program
Sign up for an informational call / meeting about this here: https://www.eventbrite.com/e/2022-congressional-innovation-scholars-informational-call-tickets-217095126367
---

---
CIA Information Session for Computer Science and Computer Engineering Majors
Tue, Nov 30 4:30 pm EST - 5:30 pm EST
Toppel Career Center
Connect with a CIA recruiter to learn about internships, scholarships, fellowships, and full-time opportunities.
They don't only recruit Officers! The CIA is recruiting UM students to fill roles in the following divisions and majors:

Data Science
Computer Engineering
Cyber Security
Computer Science
Computer Systems Networking & Telecommunications
Software Design
Computer Programming
Data Mining
Information Systems Management
Data Analytics
---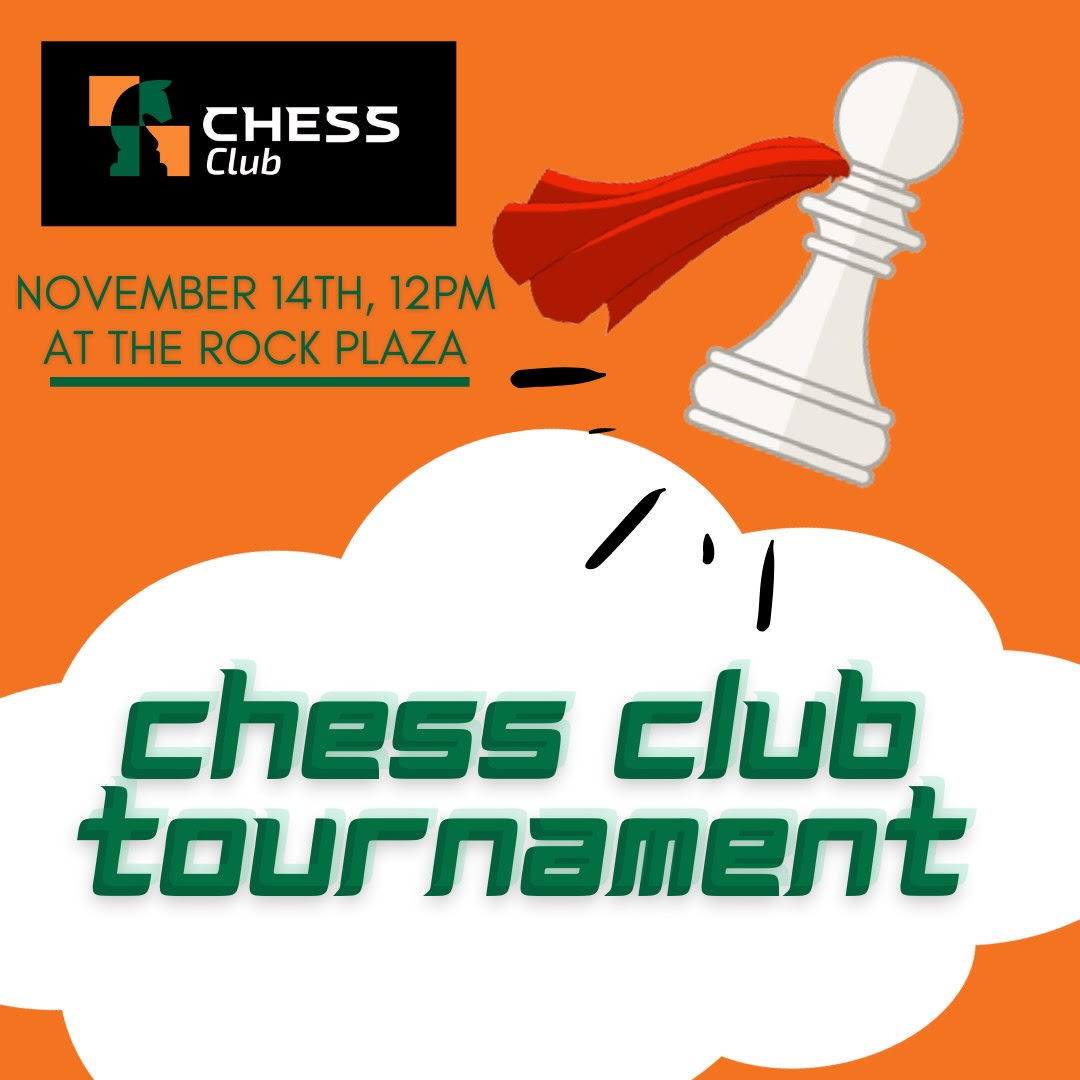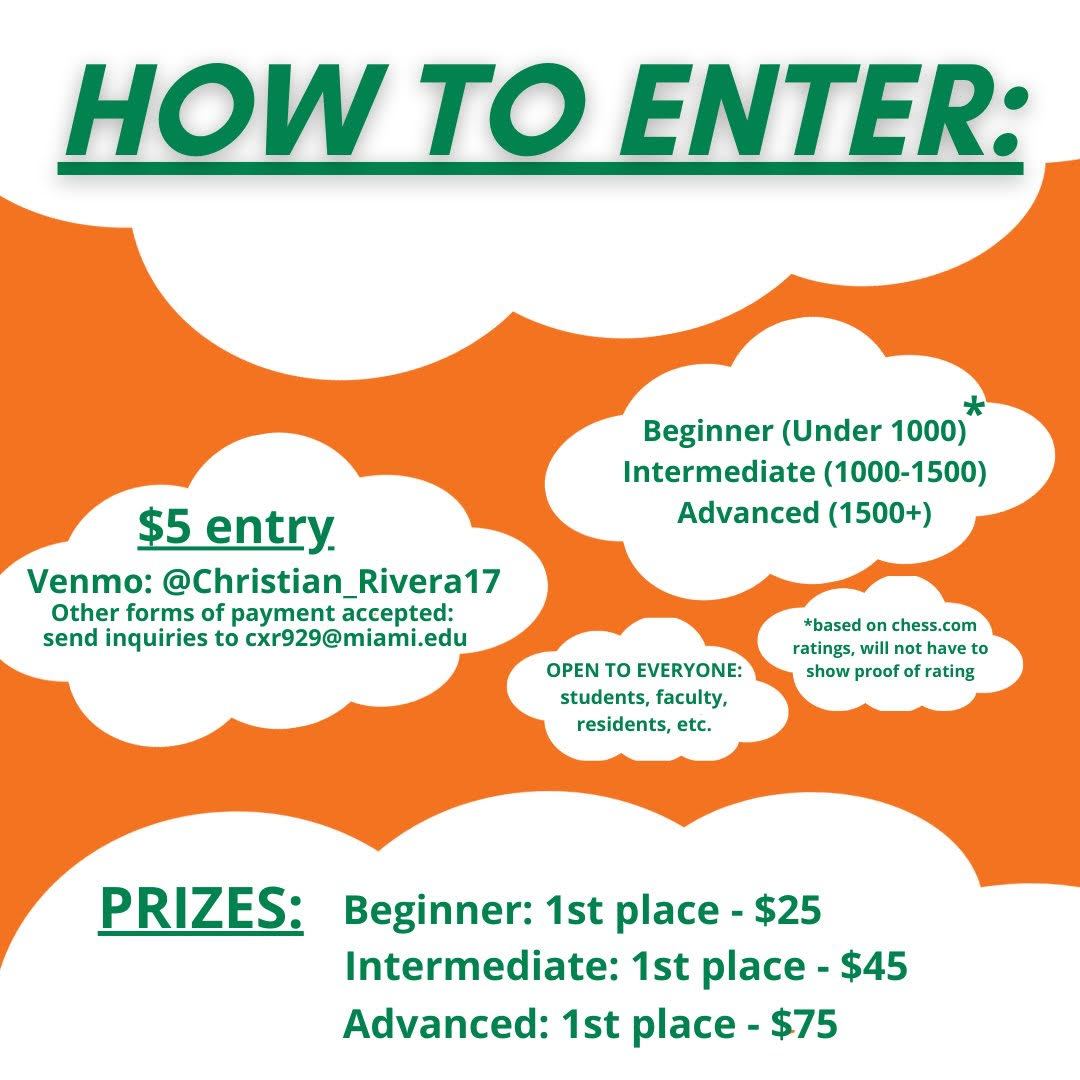 ---
---
---
SOUTH FLORIDA WEATHER BALLOONING WORKSHOP
The NASA Florida Space Grant Consortium along with SpaceLoon  will be hosting a free Weather Ballooning workshop (virtual and live) for undergraduate students at the following colleges and universities (Univ. of Miami, Florida International University, Broward College and Miami Dade College). The live workshop and launch will be held at Florida International University (FIU). The Academy is sponsored wholly by the NASA Florida Space Grant Consortium. The free workshop will be conducted by SpaceLoon.
In this program, 15 college students selected from applications received from University of Miami, Florida International University, Broward College, and Miami Dade College, will participate as one large team, with smaller technical units to successfully launch a weather balloon, and collect live data from the payload that travels up to 100,000 feet.
There is no cost to the student, except for travel to FIU for the launch and workshop.
Lunch will be provided during the live workshop.
After the balloon launch , every participant will be provided with a certificate of completion.
Interested students should go to the following website for more information and the application form. Selection will be based on the data filled in the form. Applicants are due November 8, 2021 and notification will be emailed by November 10th.We will select 15 students to participate in the workshop.
https://floridaspacegrant.org/program/southfloridaballooning/
The program consists of 3 sessions. The first session on Saturday, November 18th will be virtual for Program Introduction, Team Formation, etc. The second session will be live and held on Saturday, January 8, 2022 at the Florida International University (FIU) AstroScience Center's main lab room on the ground floor. This session will cover Hardware Distribution, Training on Payload development etc. Lunch boxes will be provided. The third session will be the launch of the payload at the FIU AstroScience Center on Saturday January 15, 2021.
If you have any questions on the application process, please email Dr. Pradeep Shinde (Pradeep.shinde@spaceloon.com) and Dr. Jaydeep Mukherjee (jaydeep.mukherjee@ucf.edu)
Jaydeep Mukherjee, PhD
Director, NASA Florida Space Grant Consortium
Florida Space Institute
University of Central Florida
12354 Research Parkway, Room 218
---
---

---
---
Civic Engagement Microgrant Program
Applications are open for the Civic Engagement Microgrant Program, now in its fourth year. Microgrants of up to $4,000 will be awarded to graduate student and postdoc-led groups in STEM to design projects that create dialogue with public officials, local community leaders, and the public around issues of common concern. The funds provide opportunities for grantees to develop skills in communication and program planning, along with an understanding of policy and government in order to have an impact in their local areas. Applications are due Tuesday, October 19, 2021.
https://www.researchamerica.org/civic-engagement-2021-microgrant-initiative
---
Paid Programing/Research Opportunity at RSMAS

I have a need to upgrade the computer systems in my lab that are used for data acquisition and
data analysis. We use laser systems to study atmospheric chemistry. The detection
instrumentation uses the GPIB interface and is acquired with acquisition cards in relatively old
computers running windows xp. The acquisition/analysis software is written in
quickbasic. None of the drivers are now supported and I need to upgrade. The current idea is
to upgrade to python running under linux and I need someone to perform this upgrade. It's a
good opportunity to get experience in interfacing/data acquisition. If you are interested please
email me at ahynes@miami.edu
---
Space Food Zoom Webinar
Oct 12, 2021, 12:00 PM Eastern Time (US and Canada)
Register in advance for this webinar:
https://us02web.zoom.us/webinar/register/WN_hoooZbt-TLq8zW4K4WTMvw
After registering, you will receive a confirmation email containing information about joining the webinar.
Event Description
What do astronauts eat to maintain a healthy but delicious diet in space? How do we grow nutritious crops in harsh conditions far from Earth? How can future lunar or Martian exploration missions provide enough food for their crews? And can these challenges help us improve food systems on Earth? You can be a part of answering these questions at any age and educational level!
This educational event will pique and satisfy your curiosity regarding questions like these and more by hearing from and asking questions of scientific experts, former NASA astronauts Alvin Drew and José Hernández, and people of all ages taking part in the innovative technology developments of the Deep Space Food Challenge and the citizen science experiments of the P lant the Moon Challenge. You will learn about the incredible advancements in food production technology and how you can be a part of the future of these initiatives.
The event is hosted by the Florida Space Grant Consortium, the Puerto Rico Space Grant Consortium, the University of Central Florida, NASA Centennial Challenges Program, and the Institute of Competition Sciences.
About the Deep Space Food Challenge:
In coordination with the Canadian Space Agency, NASA has conducted the Deep Space Food Challenge to generate new food production technologies or systems that require minimal resources and produce minimal waste, while providing safe, nutritious, and tasty food for long-duration human exploration missions. The Phase 1 winners for this challenge will be announced in late October 2021.
About the Plant the Moon Challenge:
For citizens of all ages daring enough to explore and stretch the limits of human possibility, the Plant the Moon Challenge is the perfect place to explore what it takes to grow nutrient-rich crops in lunar or Martian soil simulant as support to NASA's Artemis program with the goal to return to the Moon in this decade. Teams of all ages (elementary, middle, high school, undergraduate, and professional categories) get the opportunity to explore this in a fall, spring or summer grow season. The next season begins in January 2022
EVENT AGENDA:
12:00-12:10pm ET: Welcome Message and Kick-off for the Day

UCF/Florida Space Grant Consortium

12:15-1:15pm ET: Plant the Moon Panel Discussion

45-minute moderated panel discussion for Plant the Moon followed by 15-minute Q&A
Panel includes 3 members of the ICS Science Advisory Board and features presentations from student teams that competed in the Plant the Moon Challenge

1:20-1:50pm ET: Discussion with former Astronaut Jose Hernandez

30-minute interview-style discussion between Dr. Jose Hernandez and participating students

1:55-2:55pm ET: Deep Space Food Challenge Panel Discussion

45-minute moderated panel discussion for Deep Space Food Challenge followed by 15-minute Q&A
Panel includes a former NASA astronaut and Subject Matter Experts from KSC

2:55pm ET: Closing Remarks

NASA Centennial Challenges
---
| NFT's, Blockchain, Cryptocurrency, and Entrepreneurship Workshop | |
| --- | --- |
Date:

 

Tuesday, October 5, 2021

Connect with UM alum and the CEO of Zensah to discuss Cryptocurrency, Blockchain, and Non-Fungible Tokens (NFTs). Zensah is hiring UM students interested in careers in journalism, marketing, blockchain & sports, data analytics, and social streaming. During this workshop, you will learn: 

How you can use Crypto & Blockchain to find a great job 
NFTs and why everyone is talking about them 
Combining your passion for sports with Blockchain 
What it takes to build a new division from legacy products to Crypto 
What is NBA Top Shot? And why you need to get involved now! 
 

Students in all years and majors are encouraged to attend!
---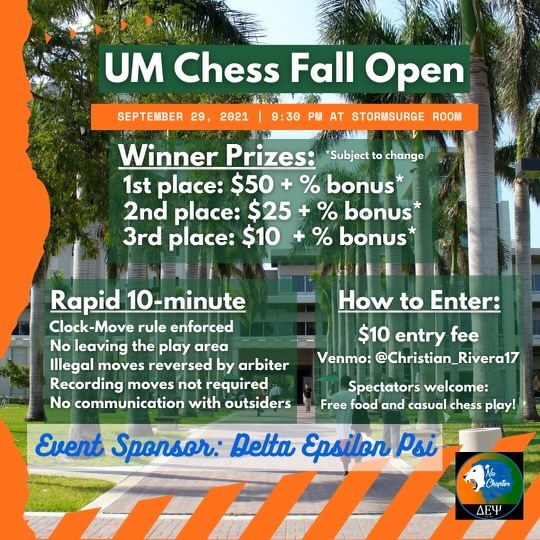 ---
---